Things I can teach you
Notating pop/jazz music with MakeMusic's Finale Notation Software,
Pop/jazz notation rules and conventions,
How to notate pop and jazz lead-sheets, drum parts, vocals and instrumental parts with Finale,
Utilizing Finale's Human Playback Engine to create naturally sounding playbacks,
Time saving workflows specific to Finale and Apple's Logic Pro X,
Techniques for Pop-Jazz Arranging & Orchestration,
Pop/Jazz arranging for different horns and strings sections,
Pop-Jazz Music Theory,
and more.
Why taking lessons is great in general
What I learned from teaching notation and arranging courses to my students at Columbia College Chicago is that nothing can replace taking lessons with a competent and experienced instructor, (regardless of your skill level).
Rather than trying to find answers by browsing the web, buying books, or through try and error, I can save you a ton of money and time by
•showing you how to more efficiently get things done,
•answering all your questions instantly,
•provide you with the right resources;
•motivate you,
•and more.
Saves lots of time and money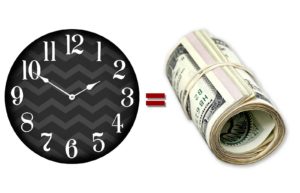 By taking lessons with me you significantly reduce the time it would otherwise take you to notate your music with Finale. But not only that. Notating music requires a well founded understanding of music theory. By taking lessons with me, you will not only learn how to efficiently use Finale, but also about notation and arranging rules and techniques. I can even teach you important concepts of arranging and orchestrating music in different styles and genres.
What qualifies me to be your teacher
I have a lot of professional experience working with/for the greatest
I don't want to sound arrogant but it is simply a fact when I tell you that I am an authority when it comes to notating music with Finale, and arranging/orchestrating jazz and other contemporary music.
For decades, one of my income sources is helping professional jazz and pop music composers and arrangers with their music.
To learn more about my work please visit my music notation & arranging services page, or go straight to my client's testimonials page to read about what others say about my work.
I have a lot of teaching experience
I have taught Music Notation with Finale related classes at Columbia College Chicago since 2005. I also created musictrainingonline.com where I post articles and video tutorials on related topics.
For example, check out my article and video tutorial on Exporting Parts as Audio Files in Finale.