---
---
Thomas Gunther
Classroom Instructor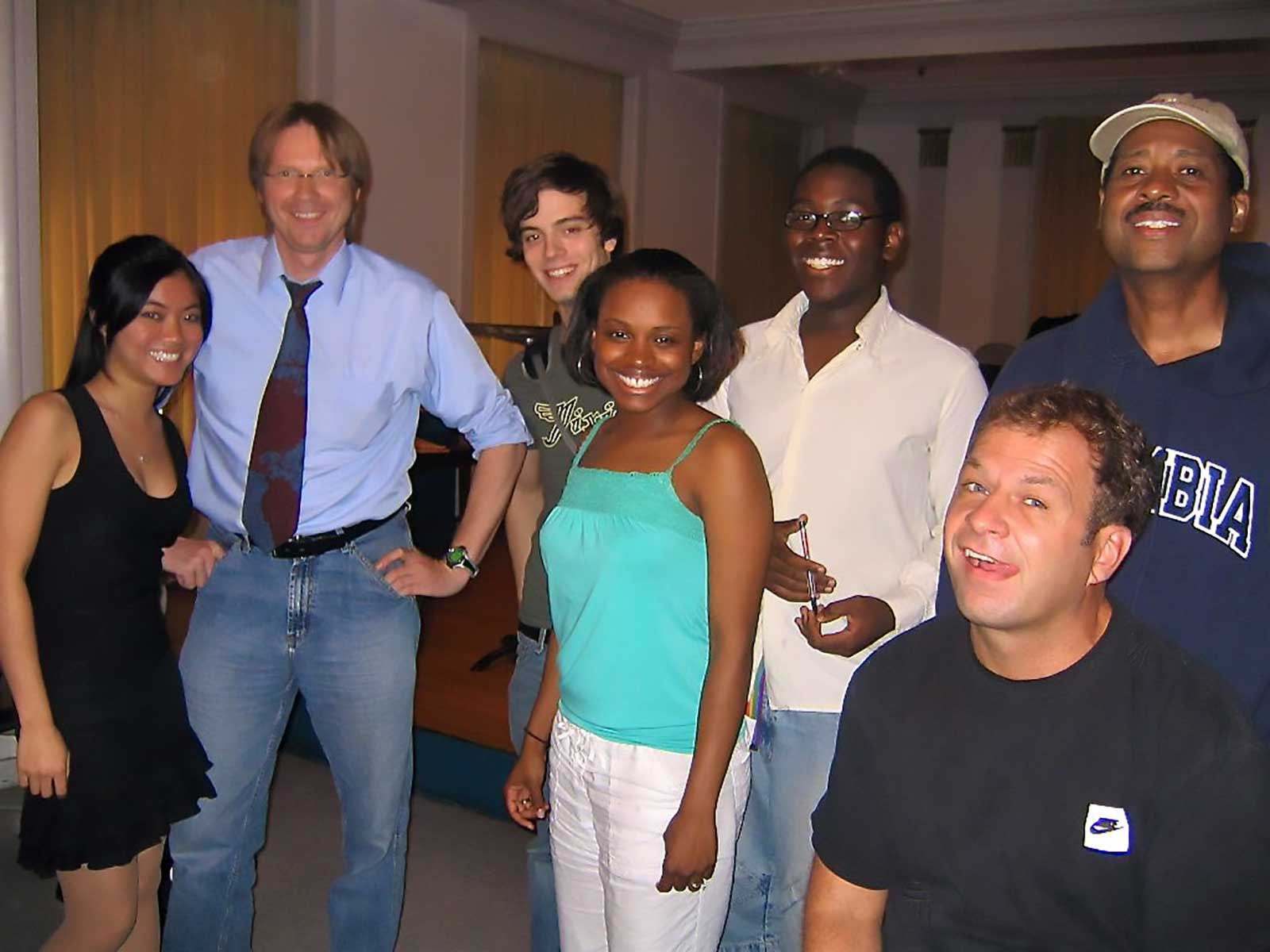 Thomas with some of his very first students at Columbia College Chicago.
I have been active at Columbia College Chicago for some years now teaching and developping courses, specifically for our renown Contemporary Urban Music Program; courses such as Pop-Jazz Theory, Harmony & Rhythm, Pop-Arranging & Orchestration, Pop-Jazz Keyboard, Keyboard Styles and Harmony, Technology for Musicians, Applied Music Production, and Contemporary Arranging & Music Production.
I also initiated our exchange program with the Pop Academy in Mannheim, Germany.
To hire me as a music instructor,
course developer,
or video tutorial creator for your institution
---
Keyboard Private Lessons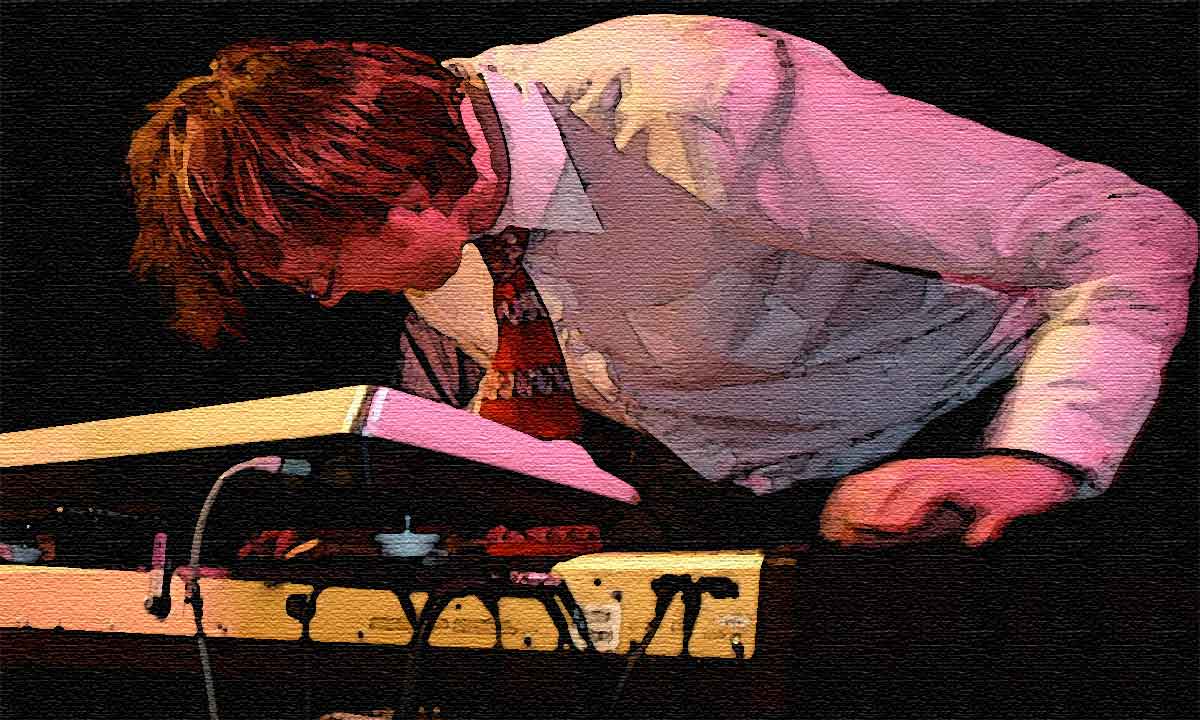 Learn everything
related to
playing the keys
Teaching private lessons in piano and electronic keyboards was my first real teaching gig back at a music school in Germany.
I taught all kinds of piano music, from classical to jazz, latin to pop, and anything in-between, to folks of all ages and levels.

Today I teach mostly contemporary music genres and styles. I am very devoted to educating people in this type of music, which manifests itself in PopJazzKeys.com, a website I created for aspiring pop-jazz pianists and keyboardists, so that they can improve every aspect of their playing better and faster through informative articles, video tutorials, e-courses, and remote lessons.
To learn more about taking
keyboard lessons with me, visit
---
Lessons in Music Notation & Pop-Jazz Arranging with Finale


Notating music for
rehearsals,
studio sessions,
and music publishing
Are you interested in learning how to notate your music for rehearsal, studio session, and music publishing like a pro?
One of my major income sources is helping music creators and music publishing companies with notating and preparing their music for print, as well as arranging and orchestrating music in a variety of contemporary music genres for any possible instrumentation.
To do all that I use Finale, a professional music notation software by MakeMusic.
I successfully taught music notation and arranging with Finale in my Arranging and Music Production courses at Columbia College Chicago for years.
Find out more about my
Music Notation and Arranging Services.
For notation and jazz-pop arranging lessons
---
Music Production
with Logic Pro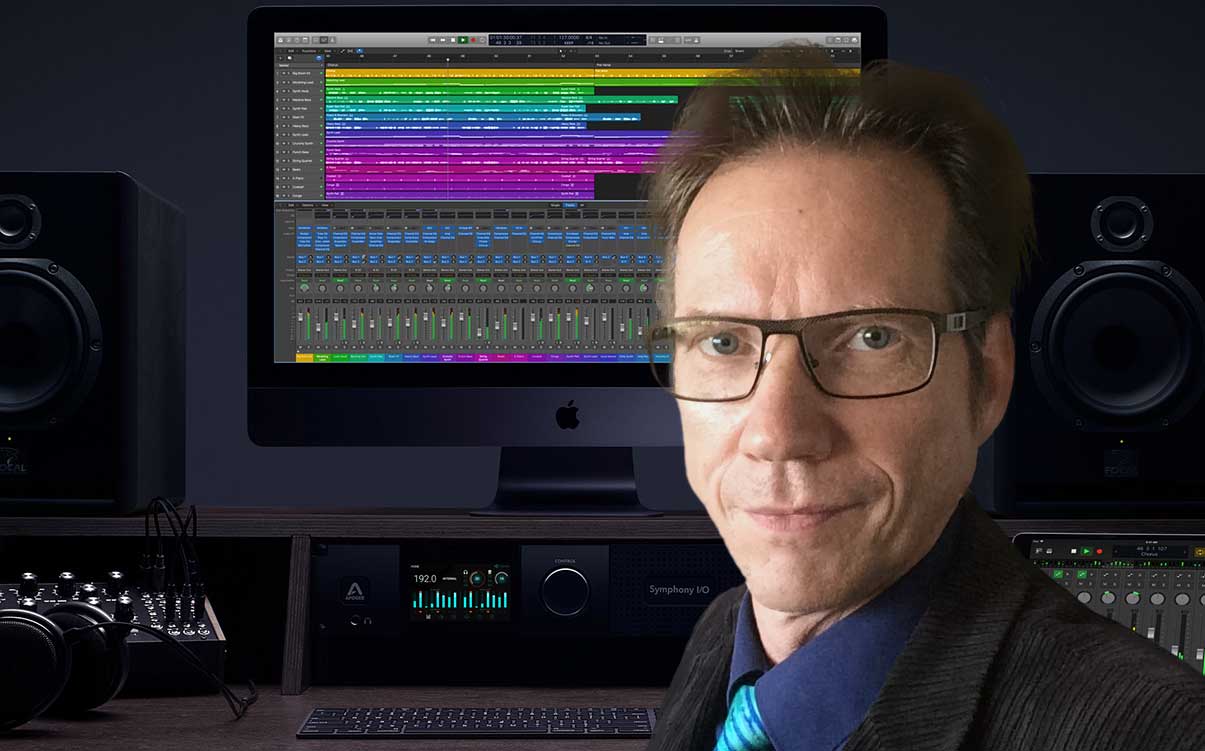 Learn how to
record & mix,
arrange & produce
with Logic Pro X
I produce my music with Apple's Logic Pro. I use it throughout the entire creative process, from star to finish.
To hear some of my music productions and video tutorials featuring Logic Pro please visit my YouTube Channel:
https://www.youtube.com/musictrainingonline
For Logic Pro and music production lessons
Creator of Music Training Websites
I am the creator of several music educational websites. You find the most important ones below.
PopJazzKeys.com (learning center for jazz pianists and contemporary keyboard players)
MusicTrainingOnline.com (free articles and video tutorials about arranging, notating, and producing music with Finale and Logic Pro)
My MusicTrainingOnline Youtube Channel (there you find my music videos and video tutorials as it relates to the above listed websites).