Derrick Procell (lead vocals)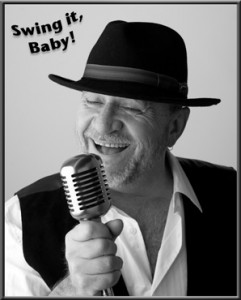 To find a fitting lead vocalist for my song was as important as it was difficult. Thankfully, master sound engineer Fred Breitberg recommended Derrick to me. Derrick is a Chicago icon who is a voiceover genius as well as an energetic and fun performer. Listening to some of his tracks made me fall instantly in love with his voice. He added the jump-blues/Rockabilly type feel to the song I was looking for without disturbing its jazzy touch. Rather than taking a stylistically-purist attitude I like to use contrasting elements in my arrangements which makes music less predictable. Since the vocal ensemble arrangement already brought a more jazz like style to the song I needed Derrick to contrast that.
Beautiful job, man! Besides being incredibly talented, Derrick is also fun and easy to work with.
To read more about Derrick click here.
---
Sarah Marie Young (backing vocals)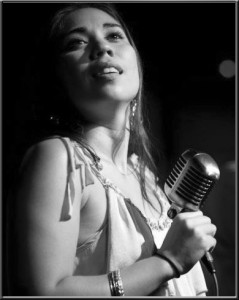 Sarah has just won first prize in two very prestigious international vocal competitions. She is a wonderful jazz and r&b singer that can basically sing anything. She did an incredible job singing all four written-out backing vocal parts. You may not notice how difficult it actually is to sing those written-out harmony parts because, like all great artists, Sarah makes them sound easy.
She is truly one of the most passionate singers/musicians I know and she certainly will go places.
Thanks again Sarah for a marvelous job!
To find out more about Sarah go to SarahMarieYoung.com
---
 Andrew Distel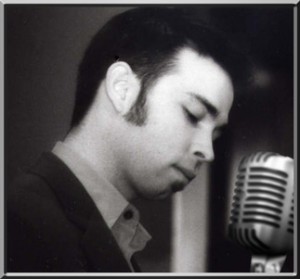 Andrew took care of all the male ensemble voices. This was a very challenging job that required him to sight read all the lower harmony parts. The harmonies get rather tricky down there with lots of chromatic voice movement, and intervals that often go against what the upper voices are doing.
Great job, Andrew!
To learn more about Andrew click here.
Return to previous page
Return to SwingFeverSong.com