Here You Learn Everything About My (Thomas Gunther) Arranging & Music Production of DON'T GO TO STRANGERS
About the song DON'T GO TO STRANGERS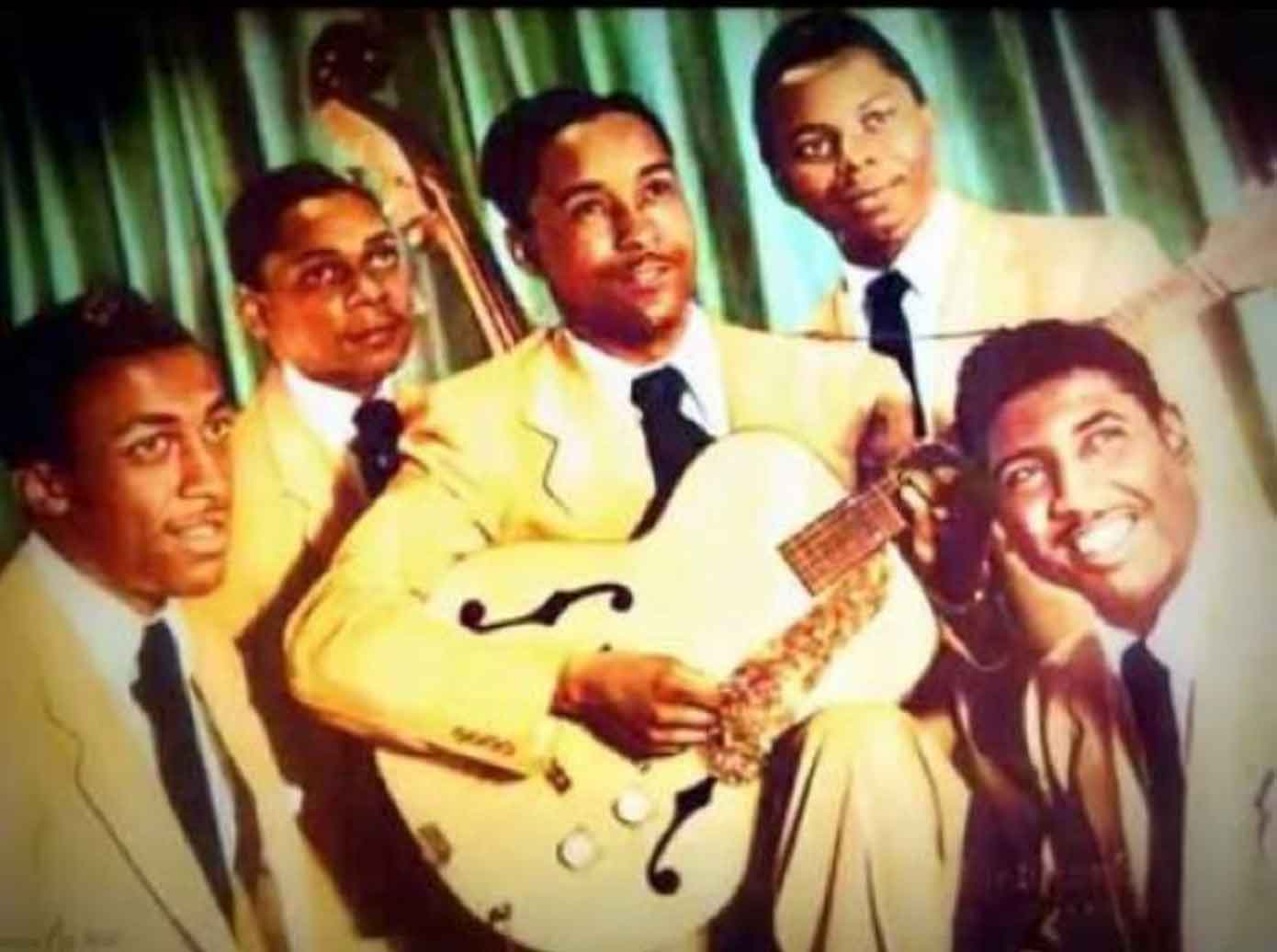 Don't Go To Strangers (by Arthur Kent, David Mann) is a beautiful r&b ballade from the 50's. I did not ever listen to the original or any of the recorded versions before I created this arrangement. I only knew the song from looking at a lead sheet of it. Maybe that was actually a good thing, because I had no preconceptions about what the song should sound like.
One day I experimented with some re-harmonizations to spice up the original harmony and recorded some of it. Listening back to it, I thought that Deborah would sound great on this song. So I asked her to give it a shot, and thankfully she agreed to do it.
How This Arrangement Came About
The idea of orchestrating the song for jazz band and symphonic orchestra came to me after I heard Deborah sing along with my jazz trio arrangement. I immediately thought that her amazing vocal is just perfect for a bigger band. I immediately went to work and sketched out some ideas for adapting my arrangement for jazz trio and symphonic orchestra.

Of course I knew that I could not afford to produce this with a real orchestra. (My wife just didn't want to sell our house for that).
But this didn't keep me from dreaming big about that maybe one day an orchestra or famous singer would take it up.
But for that to happen you need to have something people can listen to. (Most people today can't get the idea from just looking at a score.)
So I decided to produce a demo with the highest quality possible for practically no money. And here is how I did it.
The Production Process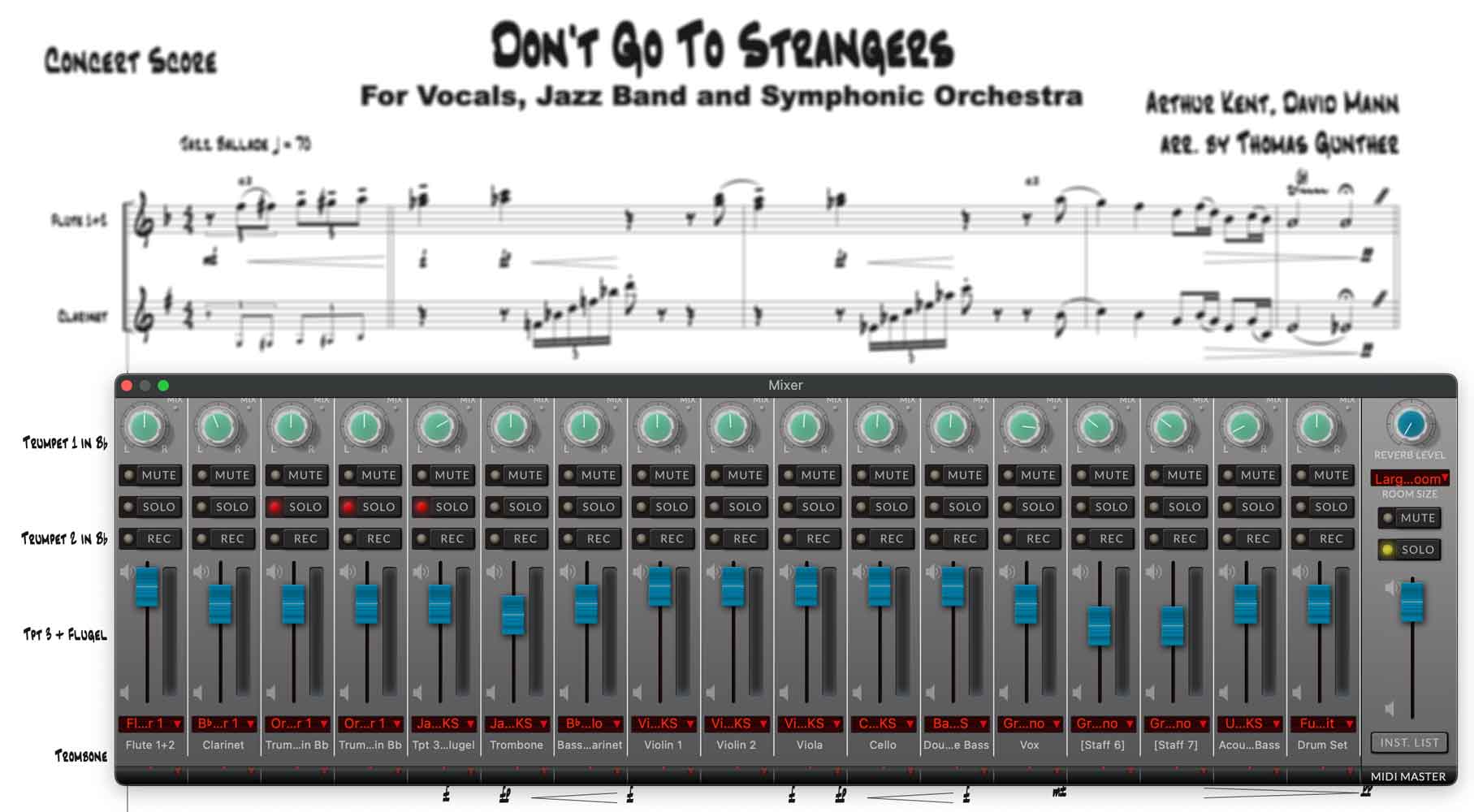 For producing a great sounding demo like this, I usually go through several production stages.
1. The sketching phase
In this case I used Finale (notation software) to sketch out my first ideas. Finale plays back scores in pretty good quality. After I had a few ideas I exported the score as audio and midi and imported it into Logic Pro for developing my ideas further.
After this point I went back and forth between Logic Pro and Finale.

2. Adding the vocals
Once I was happy with the arrangement I invited Deborah to record her vocal.
3. Making final adjustments
After she left I made some more adjustments to the arrangement and orchestration to make sure it supported Deborah's phrasing and feel perfectly.
Making It Sound Great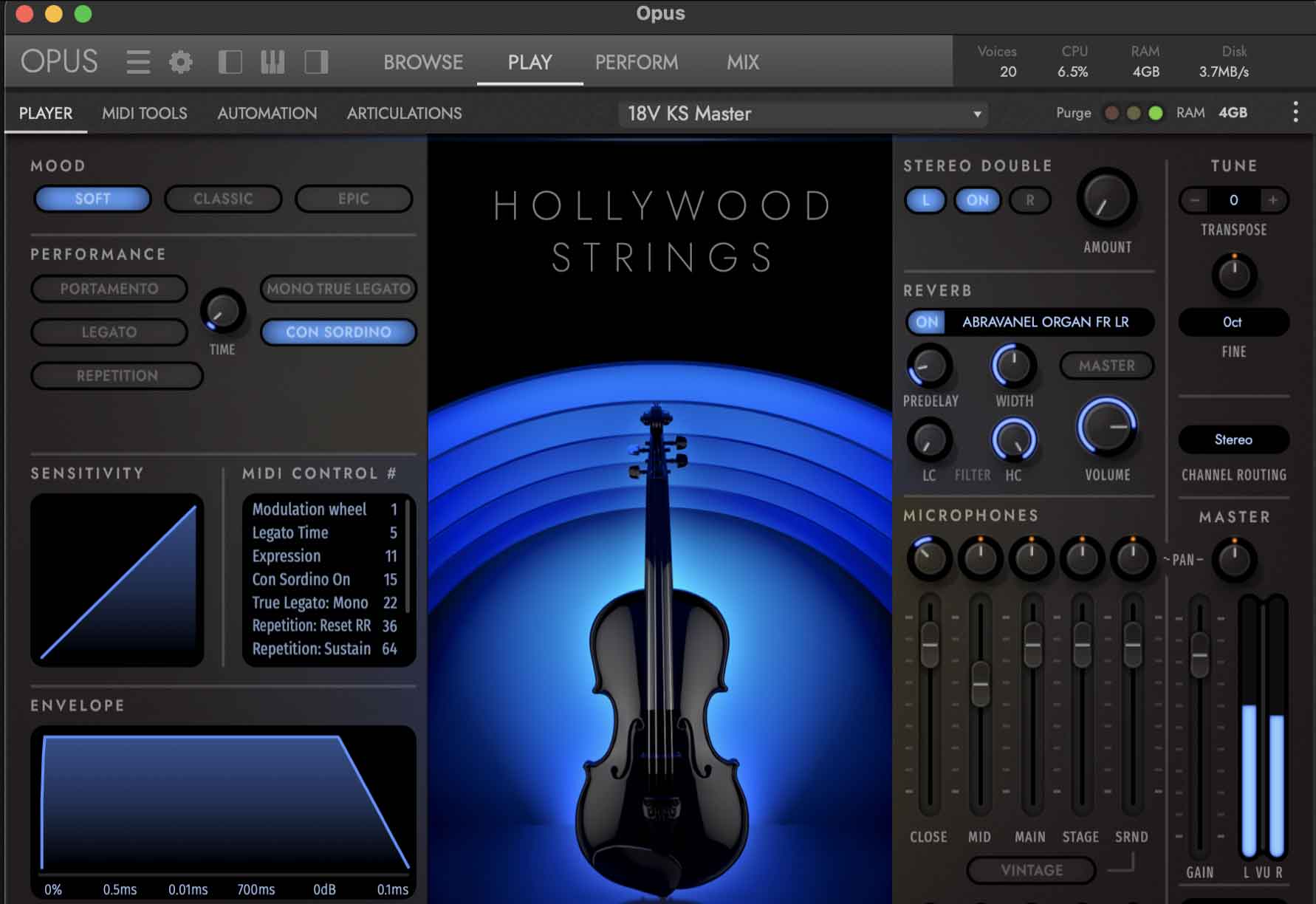 Now that I had everything in place it was time to make sure it sounds really good. It just happened that right around the time I worked on this song, I also experimented with different orchestra sample instruments and libraries, including Logic Pro's own studio horns and strings.
By the way, those Logic horns and strings are great for collecting ideas and creating a rough demo, but for producing a great sounding record I had to find better sounds, especially for the strings.

For the purpose of adding those human "perfect imperfections", I wanted to add some "real" instruments in addition to the plugins. I knew an amazing woodwind player for doing just that.

For the final production of the strings I used the EastWest Hollywood Strings by SoundOnline.com. This is an amazing sound library that I highly recommend!
Getting Into The Mix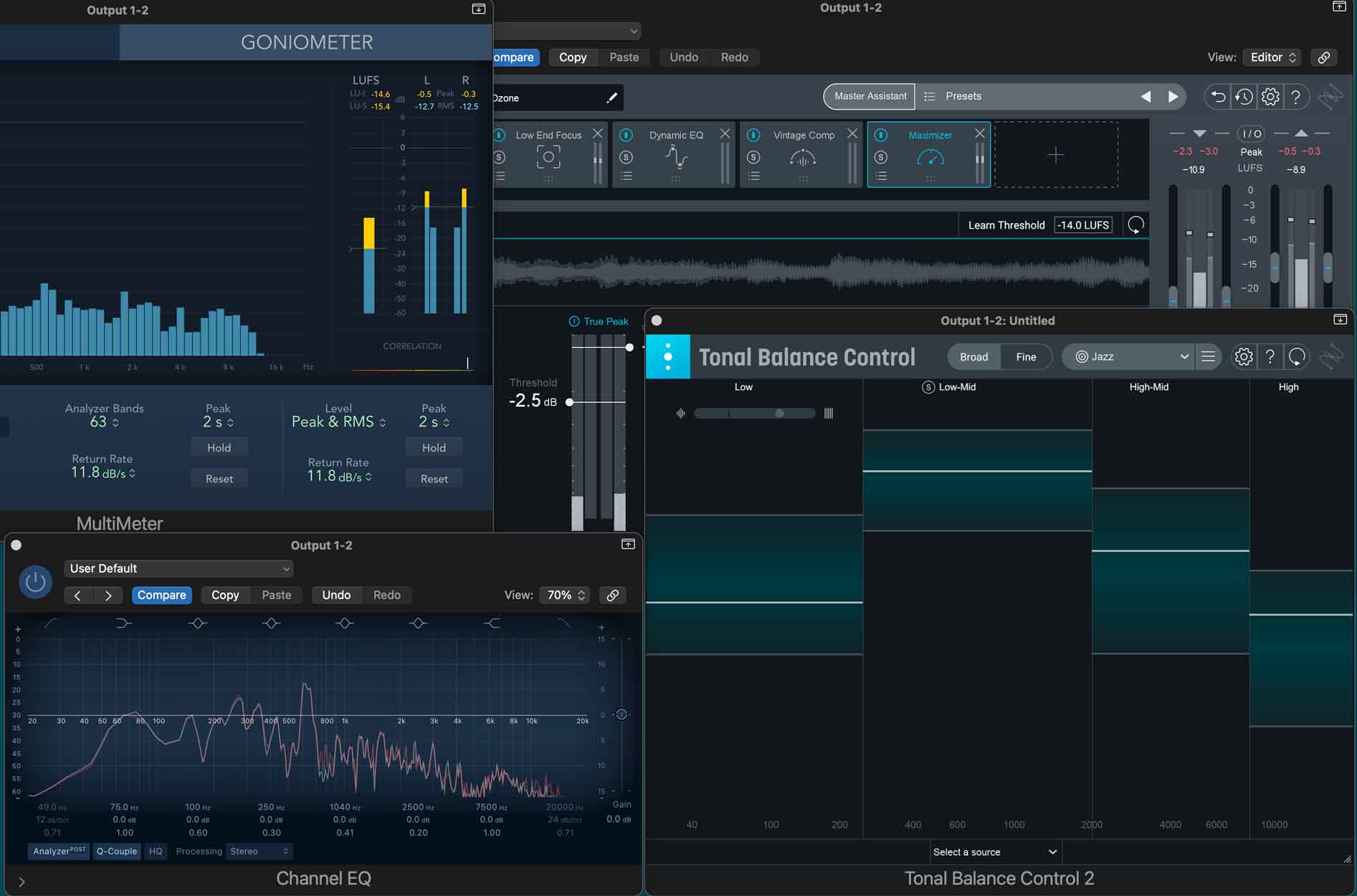 I mainly use Logic Pro's own plugins for getting the sound I am aiming for during mixing (reverb, EQ, dynamic processing, etc..).
For mastering I use iZotope's Ozone. It gives me all the tools I need to produce a pristine sound.
About My Collaboration With Deborah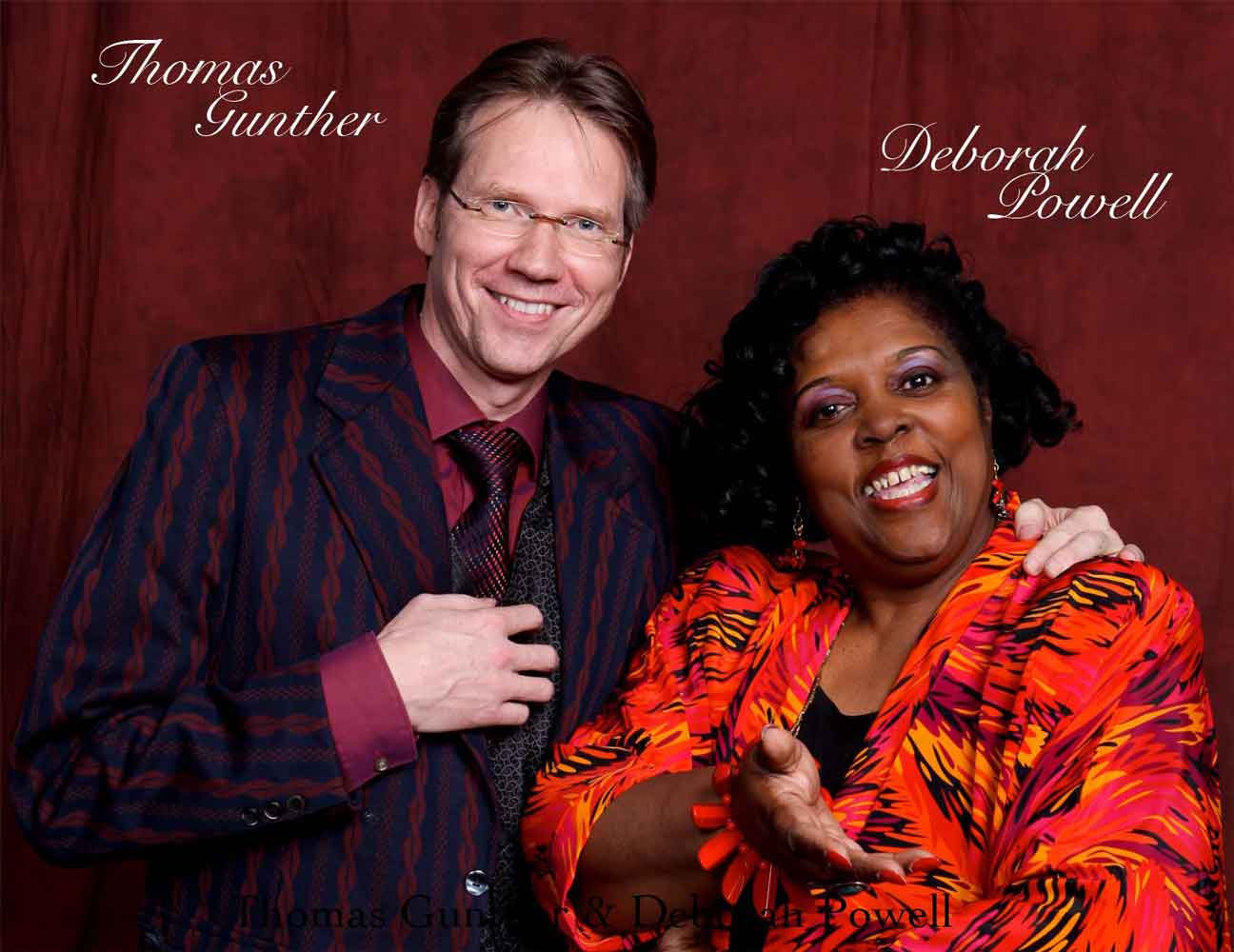 We have been working together for many years in different sized bands from duo to jazz combo, most noticeably the Thomas Gunther Trio featuring Deborah, a band that performs all over Chicagoland.

Performing with Deborah is always an amazing and fun experience. Not only because she is such a talented vocalist and performer, but she is also a wonderful person to work with and to be around.
Thomas about Deborah's vocals
In my opinion Deborah is an absolute top-of-the-line jazz, gospel, and r&b vocalist. She uses her incredibly powerful and beautiful voice with great artistry, producing a sound that spellbinds the listener from the first to the last note. She is such an extraordinarily talent. I have no idea why she is not world famous yet!