To Hire Me As A Jazz Pianist/Keyboardist
READ ON
To Take Online Lessons With Me
READ ON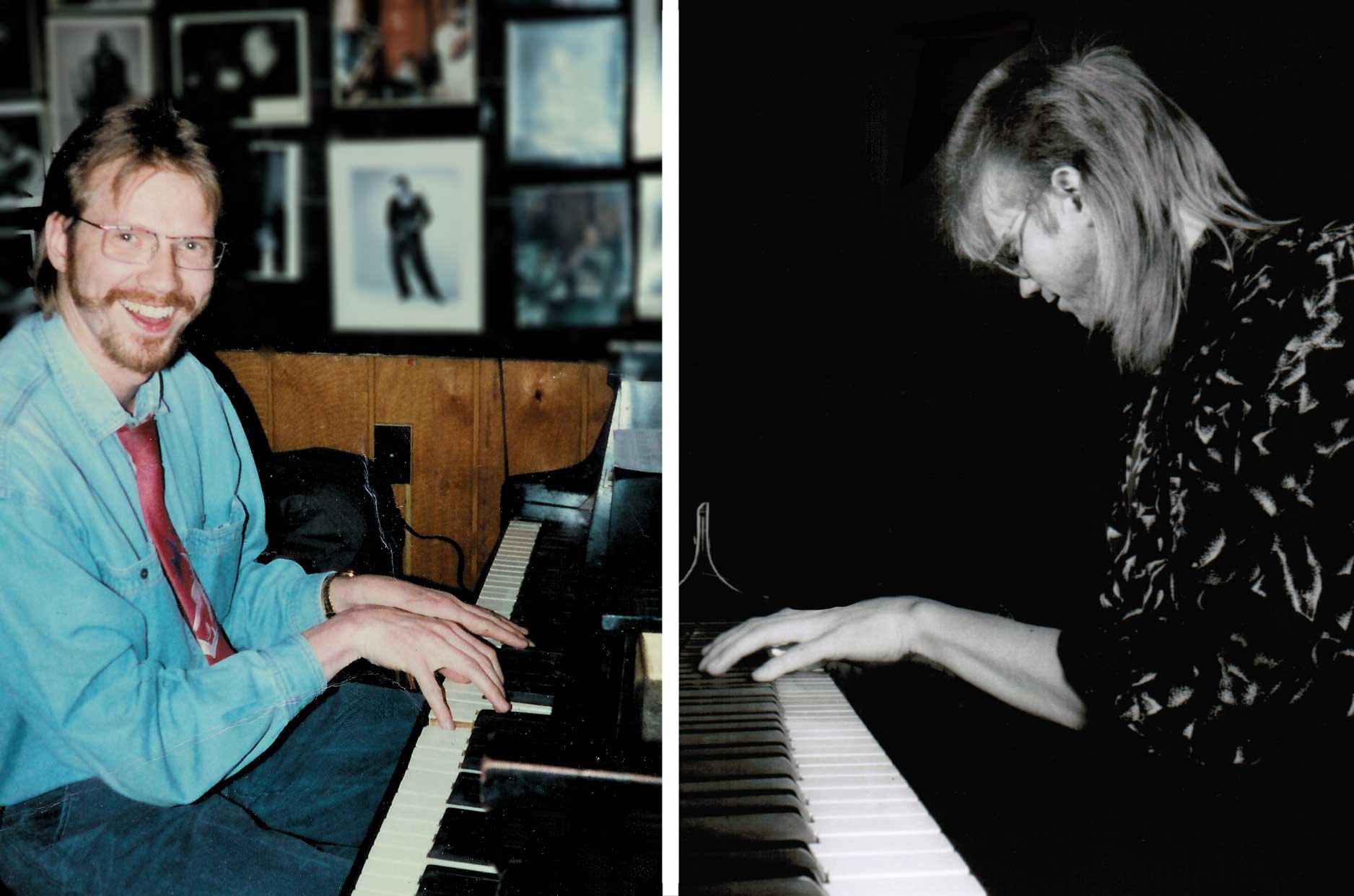 Education
State University of Music and the Performing Arts Stuttgart/Germany.

Master's degree in Teaching and Performing Piano/Keyboards with focus on Jazz and Popular Music Genres and Styles.
What Kind of Pianist am I?
I play acoustic piano as well as electronic keyboards (with all the state-of-the-art technology that goes with it). I wear many hats, as they say.
I never felt like settling on a particular genre simply because I love all kinds of music. (Check out my music here).
But I definitely have a strong tendency towards contemporary music, especially jazz influenced genres. This includes many different jazz styles, blues, latin, funk, soul, and some pop music.

Experience
As a versatile jazz pianist and popular music keyboardist I performed and recorded with bands and ensembles of all sizes, instrumentations and genres, in Europe and the United States.
As a youngster I participated in many master classes and workshops, and took private lessons with some of the greatest musicians and educators such as Jamey Aebersold, David Berger, Bill Dobbins, JimMcNeely, J.J. Johnson, Chuchito Valdés, to name a few.
In my 20s I was the keyboardist with the German Pop Band ZigZagZoo. The band made 2nd place in the Yamaha international competition for best Pop Band of Germany, just 1 place short of qualifying for the final round in Japan. This was before facebook and YouTube! Check out the video below to hear us play!
At the same time while trying to be a pop star I was the jazz pianist with numerous German groups such as Lubber Blue that I co-founded with my long time musical partner saxophonist Peter Lehel .with him I also produced my first CD in the USA called The Windy City.
After moving to Chicago I became the principle jazz pianist with the Chicago Jazz Ensemble touring Europe and the United States where we performed in legendary concert halls and jazz clubs such as Birdland/NYC.
In Chicago I created my own bands, The Thomas Gunther Trio Plus, and Thommy Gunther's Taste Of Chicago Band that I took to Germany for a nice little tour.
I also recorded and produced lots of different original music over the years.
---
Performing with Vocalists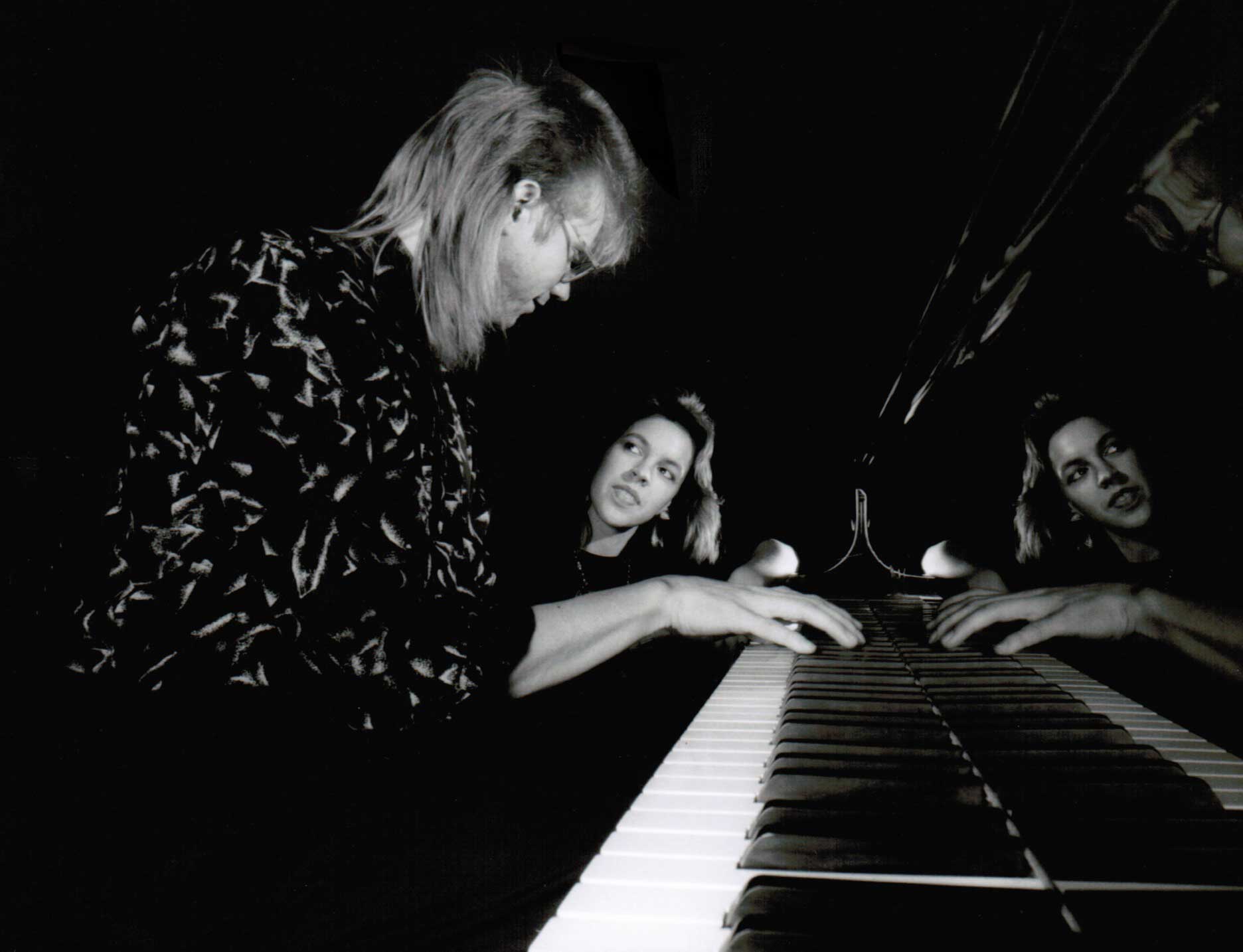 Thomas with vocalist Ines
(way back in the days)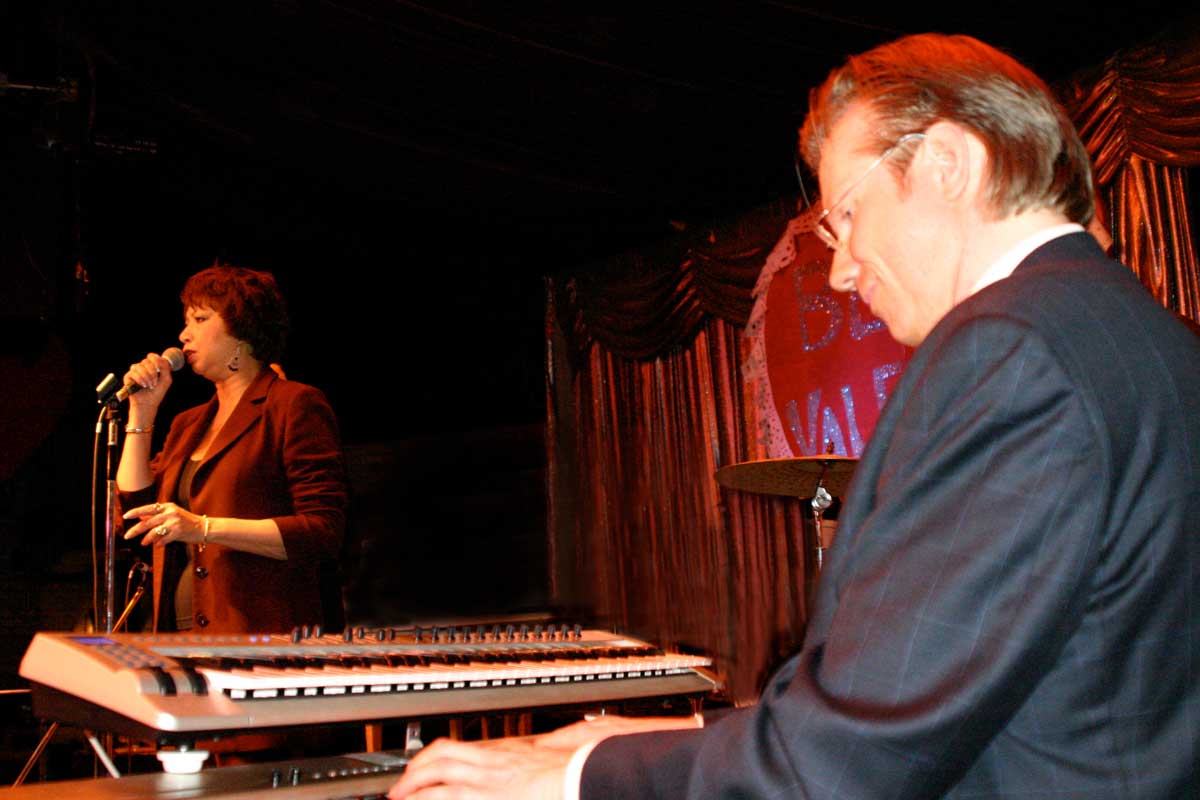 I was the keyboardist, musical arranger, and music director for many vocalists and vocal groups. I have been the musical director for shows, and accompanist for vocalists specialized in musical theater, jazz, and other popular music styles.

The intimacy of the Vocal-Piano Duo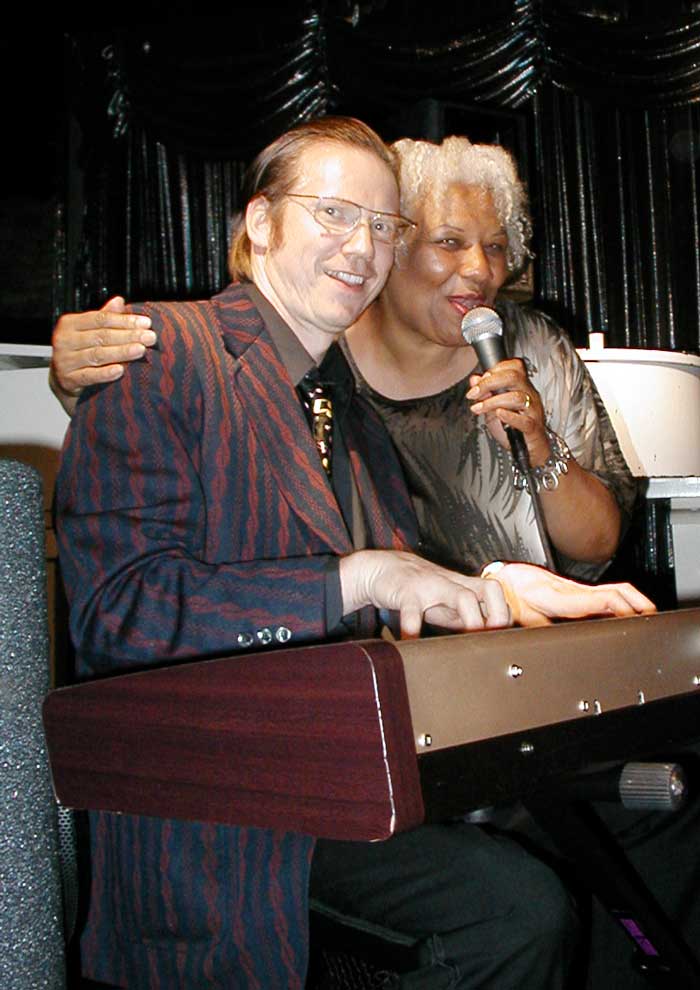 There is hardly a musical setting more intimate than that of the vocal-piano duo.
Two people feeding off each other's energy while listening carefully to what the other is doing, with the common purpose of creating something wonderful and deeply personal.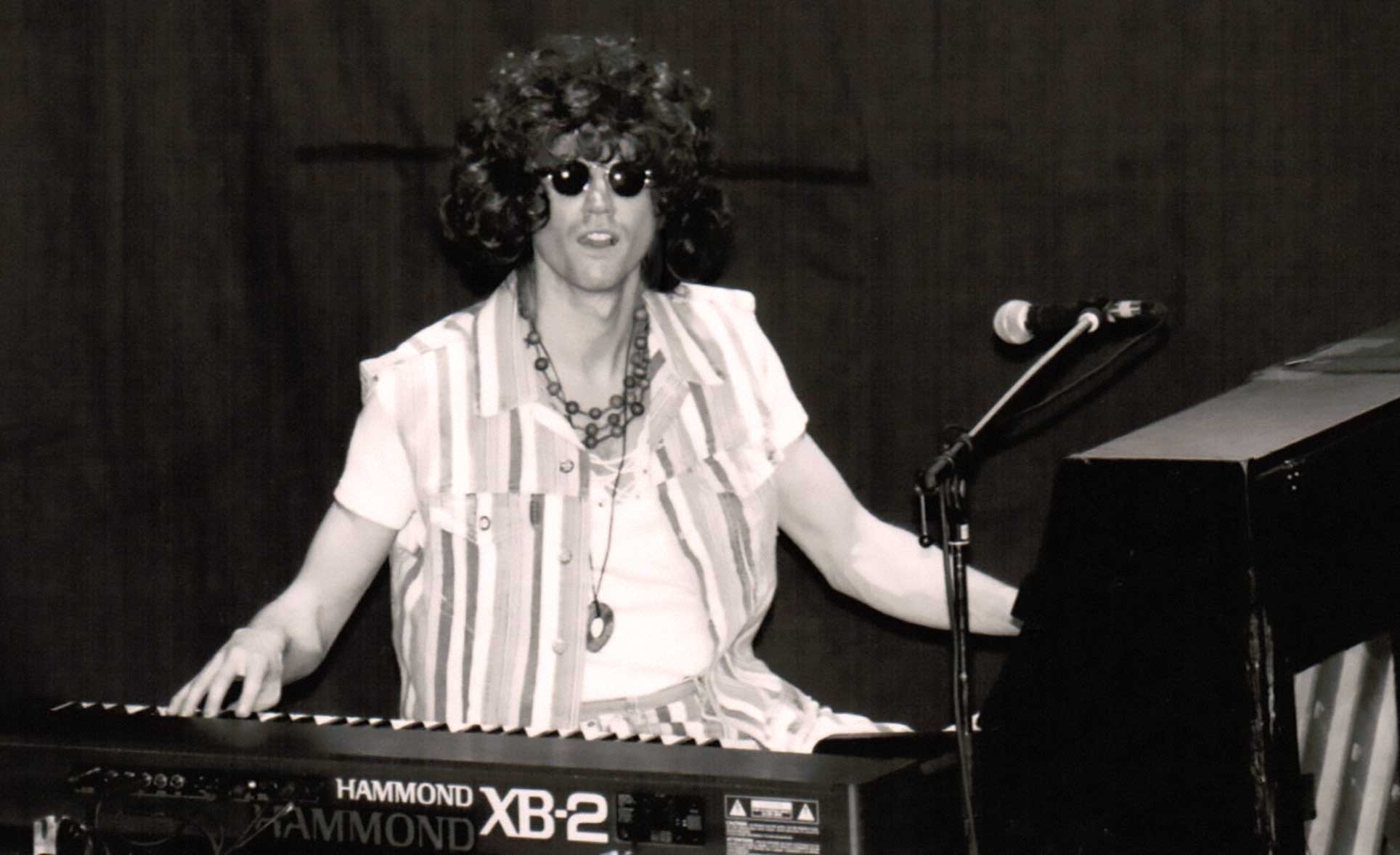 Thomas with
show band HONEY PIE,
Stuttgart/Germany 1996
I have played in almost any setting you can think of. This includes solo piano, duos (with singers and instrumentalists) all the way to huge ensembles, including symphony orchestras with jazz band. I love it all.