The Birth of the Thomas Gunther Trio
[gdgallery_gallery id_gallery="4″]
How the trio came into being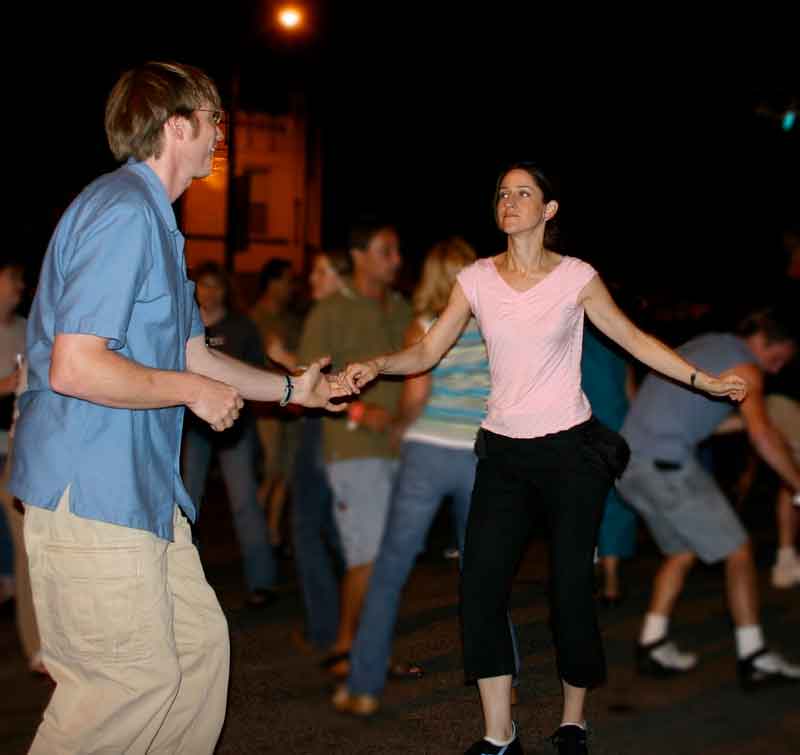 The trio came into being during the big swing dance revival in Chicago. Back then organizers and swing dance instructors in Chicago were constantly looking for jazz bands that understood the needs of swing dancers. 
At the time many of them knew me as a passionate swing dancer. (On the photo you see me and my wife dancing the Lindy Hope at a swing dance event in Chicago in 2008.)
What they didn't know yet was that I am actually a professional jazz pianist.
This changed after they saw me sitting in at the piano with a view bands at swing dance events around town. Some instructors were so impressed that they asked me if I could put a band together to perform at their swing dance event. I loved this idea! So I put together a band, and the rest is history.
On the way to becoming one of the most popular Chicago Swing Dance Bands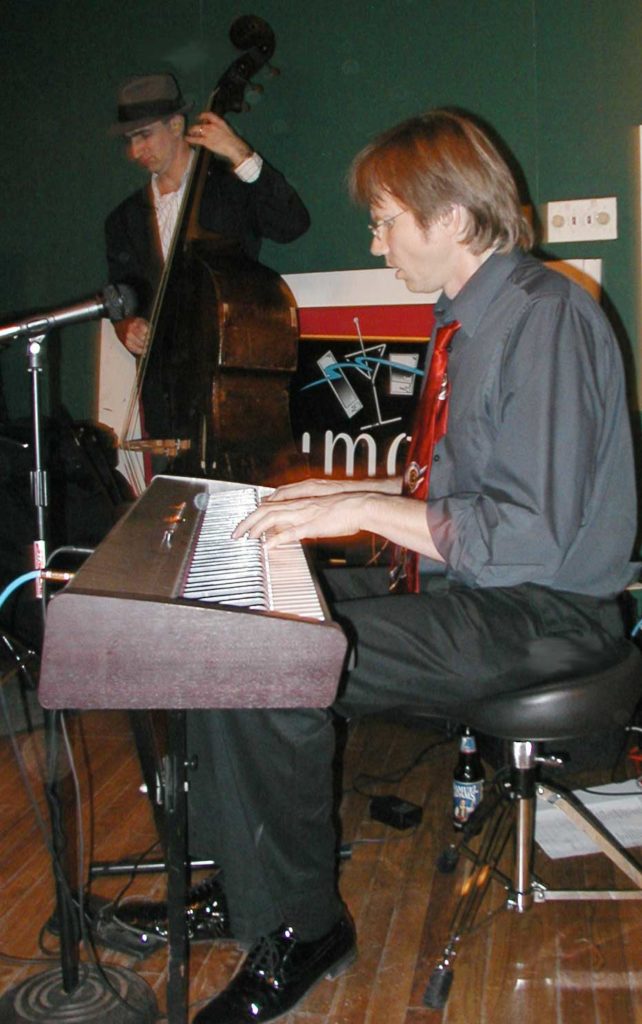 Our first gig
The Thomas Gunther Trio had its first performance for swing dancers in 2002 at a club called Rumors. The band quickly became popular, especially with the more experienced dancers, swing dance instructors and those folks that knew a little bit more about jazz.
I knew what swing dancers needed
We obviously didn't have the big band sound that most people associate with swing music, but we did have one big advantage instead: As a passionate swing dancer I knew exactly what kind of music swing dancers needed to dance their best.
How to make swing dancers happy
When the swing dance revival started, there were a lot of jazz musicians that wanted a piece of the cake. So they quickly put a band together without grasping the needs of swing dancers. They played for swing dancers as if they were performing at a jam session. Unfortunately, this kind of jazz is contrary to what swing dancers want, especially to beginners. For example, the average swing dancer can't dance to an uptempo bebop sax solo for 20 minutes straight. Instead they want shorter arrangements with a variety in style and tempo. This allows them to frequently change partners, and also gives them a chance to catch their breath during a slower song.
So, as you can see, there is a lot to consider when you are playing for swing dancers, and jamming to a few jazz tunes just won't cut it.
Playing for Franky Manning
One of the unforgettable highlights of my Thomas Gunther Trio Plus Swing Band was to be performing at the international swing dance exchange in Willowbrook/Illinois, in celebration of special guest star Franky Manning – the inventor of Lindy Hop and father of swing dancing.
Franky danced to the Count Basie Orchestra and many other world class swing dance orchestras of the 40's. And here we were, performing for a living legend. What an incredible honor it was! Thanks Franky for showing us the way!