A dream come true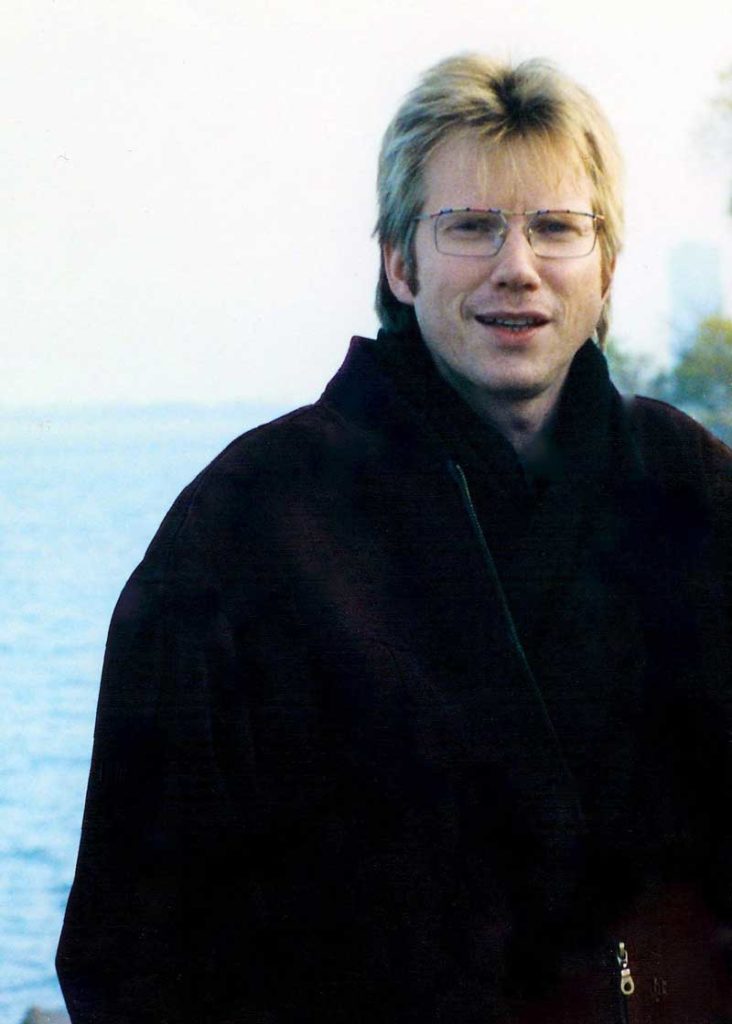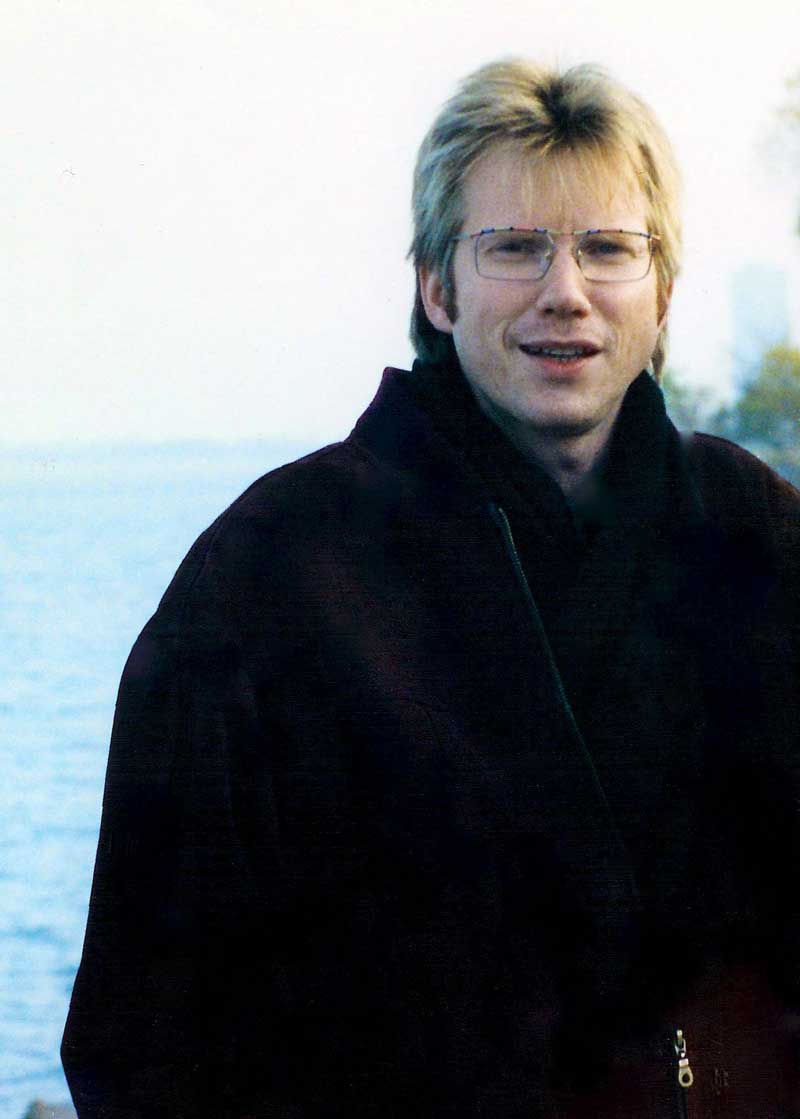 As a teenager I always dreamed of studying jazz and popular music in the United States.
Little did I know that one day I would be employed as a music professor at a Chicago University.
Life is full of surprises!
The year I arrived in the Windy City
Why Chicago?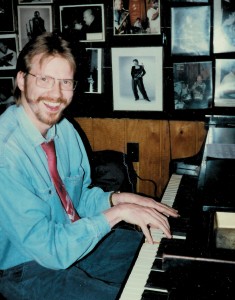 I had just received my master's degree in teaching and performing jazz and popular music from the State University of Stuttgart in Germany, when I decided to visit Chicago for the first time.
I was very impressed with this beautiful metropolitan city and what it had to offer, especially in regard to live music. There are close to 90 places in Chicago that offer live music entertainment; some of them do so several days of the week. No matter what genre of music you like, chances are there is a place where some band performs exactly the type of music you are looking for, every day.
The Big Decision
On the last day of my first visit to Chicago I felt so sad at the prospect of leaving the city. So I decided to return to Chicago as soon as possible for a longer duration. My decision was based on sheer intuition. I felt that this city had something to offer that I wouldn't find back in good old Germany. Looking back, I must say that I really didn't think it all the way through, otherwise I would have been too scared to follow through with it. You see, it basically meant that I had to quit all my bands and teaching jobs, live away from my family and friends, loose my apartment, my car, and most of all – the security given to me by the country and environment where I was born. It really was a very risky and life-changing decision, but also a very exiting one!
The Visa Problem
My Visa Options
Once I made the decision to move, the first question was how I could obtain a work visa for the USA. The tourist visa, which I had traveled on before, allowed me to stay in the county for only 6 weeks at a time, which wasn't nearly enough for what I wanted to do. In addition, a tourist visa prohibits one from doing any kind of business.
The better solution was to aim for a work visa. But to get that I needed a sponsor, which I didn't have at the time. After researching different options, I found out that I could apply for a student visa instead. I decided that this was the best possibility for me. So I enrolled as a student in the sound department at Columbia College Chicago. While being enrolled as a student I was given the chance to get to know the city better, make contacts with local musicians, and listen to a lot of great live music, while working towards getting my work visa. Luckily, it all worked out perfectly, and things started to happen for me. Remember, this was during the Clinton years, when the American economy was stronger than ever, the stock marked exploded, and everybody was on a spending spree.
A Window of Opportunity
One day I sat down and played a few tunes on the piano in the sound department of Columbia College Chicago. After listening to me playing, a classmate informed me that they needed a pianist for a show entitled Pride Enjoy in the music department. I agreed to do it. This was one of the most consequential decisions I have ever made.
Meeting Orbert Davis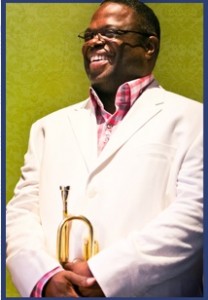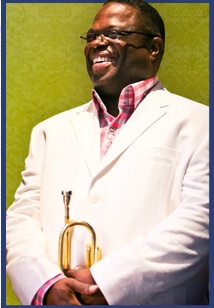 When I showed up to the first Pride Enjoy rehearsal, I found out that Orbert Davis, Chicago Jazz Philharmonic's director, co-founder, had just started to coach a small jazz combo at Columbia College. I was thrilled to meet him and work with him. Orbert had a huge impact on my musical career in Chicago. By the way, a year after meeting Orbert Davis, I produced my CD The Windy City which featured him on trumpet. You can listen or buy it here.
Meeting Bill Russo and the Chicago Jazz Ensemble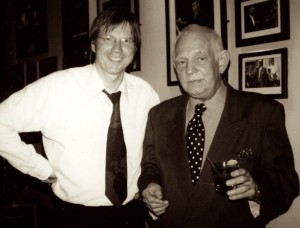 After hearing me perform in Pride Enjoy, Bill Russo, who was the chair of the Columbia music department and founder and leader of the Chicago Jazz Ensemble, invited me to play in his Chicago Jazz Ensemble. I told him that I would love to do it, but that I couldn't because I had only two months left on my student visa. I also told him that even if I could stay I still needed an additional job to be able to live in Chicago. The next day when I met with Bill Russo in his office, he offered me a teaching position at Columbia and the primary chair position as a pianist in the Chicago Jazz Ensemble.
Meeting John Blane
A few days after my offer from Bill Russo I was invited to play piano for a big band rehearsal in Evanston, Illinois. The show was conducted by John Blane, one of the finest music engravers there is. John gave me a ride home after the rehearsal. This gave me the opportunity to ask him if he needed some help with his business Blane Music Preparation, and if he would be willing to sponsor a work visa for me. I told him that this would be my only chance to stay in Chicago. After looking at my music samples I prepared with Finale's music notation software, John agreed to hire and sponsor a work visa for me. I couldn't believe it. What a great guy… WHAT A GREAT GUY! Without his generosity I probably would have never returned to Chicago again.
Waiting for the Work Visa
It took much longer than anticipated to finally get the visa approved and in the mail. I almost gave up hope that it would happen at all, when it finally arrived, just one week before I was scheduled to teach my first class at Columbia College Chicago. Now I had only one week to prepare for my new life in Chicago. Maybe that was a good thing because it didn't leave me much time to realize what a huge step this really was. It is one thing to move from one city to an other, but it is a completely different thing to move overseas, without a bank account, friends and family, and no history at all. You are nobody, and this is a very strange feeling. Of course I never thought I would stay there for ever. But I am still here, since 1997. I never would have thought that. I am even a dual citizen now. Can you believe it? The first German-American in my family.