Click on the image to play the song.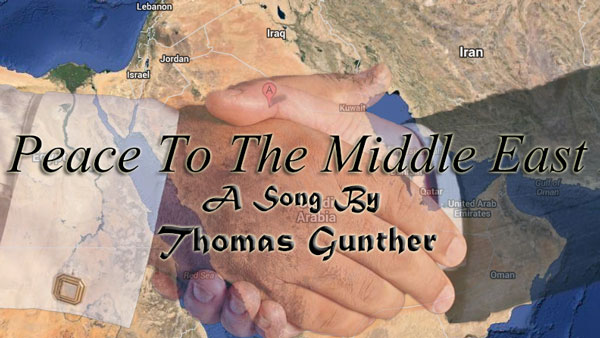 The Peace To The Middle East song is dedicated to all the victims of those horrible wars fought over the past several decades in the Middle East. I intent to create a video that goes along with it.
For those of you who are interested in the production side of things I will have a "the making of" video ready for you soon. By the way, everything (with the exception of the drums) was performed and recorded by me with Logic 9 and Logic Pro X. Special thanks to drummer Tom Hipskind for doing such a great job playing and recording the drum tracks.
Listen to the song for free here.